Truly secure continuity of your business
Cyber security services are designed to assess and improve the protection of applications and networks. Cloudica offers comprehensive information security services, from IT security consulting to cyber security assessment and optimization projects, to reduce the risk and minimize the consequences of cyber-attacks.


Main objectives of cyber security services:
Significantly reduce the number of security vulnerabilities in the infrastructure and especially in clients' networks.
Address regulatory topics in particular compliance with relevant regulations and standards (PCI DSS, RODO, HIPAA).
How securing your IT can help you
Many options
Some of our security services
Security Tests
Stress tests
Many options
Security assessment and planning
– Information security consulting
– Security testing of IT infrastructure and its components
– Stress testing: emulation of DDoS/DoS attacks
– Mobile device management and mobile application management
– Cloud security
– Web application security
– Network protection
– SIEM
– Protection against DDoS attacks
– Email security
– Firewalls, IDS/IPS, DLP deployment and setup
– Antivirus protection
Some of our security services
Security Tests
Stress tests
The US's share of the global cyberattack sector in 2020, more than double any other country.
Share of business leaders who feel their cybersecurity risks are increasing.
The number of records exposed by data breaches in H1 2021.
What are the benefits of Security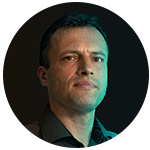 Companies can save on data centre space and infrastructure by implementing cloud computing. They can also increase business-critical workloads, improve scalability and performance, and free themselves from infrastructure management by using cloud computing. Using this technology, companies can enjoy increased online B2C sales volumes and profits. They can also reduce disaster recovery efforts by using the cloud.