Welcome to the fifth edition of News from the Clouds, the monthly newsletter from Cloudica, your trusted IT partner.

An Endpoint Crystal ball
Microsoft has released its latest Endpoint Management Predictions for 2023, providing insights into the latest trends and advancements in the field. These predictions are meant to help organisations stay ahead of the curve and make sure their endpoint management practises are up-to-date and safe.
Increased Adoption of Cloud-Based Endpoint Management Solutions
Cloud-based solutions are still becoming more popular, and Microsoft predicts that in 2023, more companies will use cloud-based endpoint management solutions like Microsoft Intune. These solutions offer improved security and scalability, making them ideal for large organizations with many endpoints to manage.
CTOs will prioritize security until 2023.
When asked what project had the highest importance (in terms of additional investment) in September, 42% of CTOs cited cloud security. The second most frequent response was network security, and the third was analytics. Credit Suisse recently polled CTOs to find out how their IT budgets would grow in different areas. Security was ranked first in 2021 and 2022, with an 11% rise. Michael Wallent, Corporate Vice President, Enterprise Mobility Management Products at Microsoft anticipates developments in the areas of ransomware as a service and deep-fake films. He suggests that CTOs make sure security software is properly connected to a single console in order to reduce points of risk and increase automation.
Workers will be even more mobile
In 2023, more people are likely to choose to do hybrid work from anywhere, which will make workers even more mobile. The trend will be driven by the widespread use of 5G devices. In 2023 alone, an estimated 600 million more 5G connections will be added. Also, workers will want to be more productive no matter where they are, which will add to the trend of being able to work from anywhere. This shift in work styles will pose new security challenges for CISOs, as it will create new attack vectors that need to be protected. To keep up with these changes, CISOs need to prepare for protecting their workers from any location, not just from home.
Keep your eyes on legislation
CTOs will need to focus more on local factors as the balance between global and local initiatives becomes more complex. Since there are more and more national rules about data sovereignty, it will be hard to agree on a single global approach. Public sector agencies will go through more digital transformation, and they often have security or compliance rules that are specific to their country. CISOs need to make sure that their endpoint management solutions and technology architecture can handle these additional local requirements.
Transformative technology will rule the day
In 2023, it will be easier to tell the difference between real breakthroughs and hyped-up technologies. Advanced forms of automation, such as AI, will stand out as a valuable solution for businesses. Given the problems that CISOs are currently facing, the security industry is a big opportunity for AI. AI and more automation will help many enterprise software solutions, not just those that use AI to make images. For example, in endpoint management, it is expected that by 2027, tools for unified endpoint management and digital employee experience will converge to enable autonomous endpoint management, which will cut human effort by at least 40 percent. Automating security tasks will free up time for more strategic work by key personnel.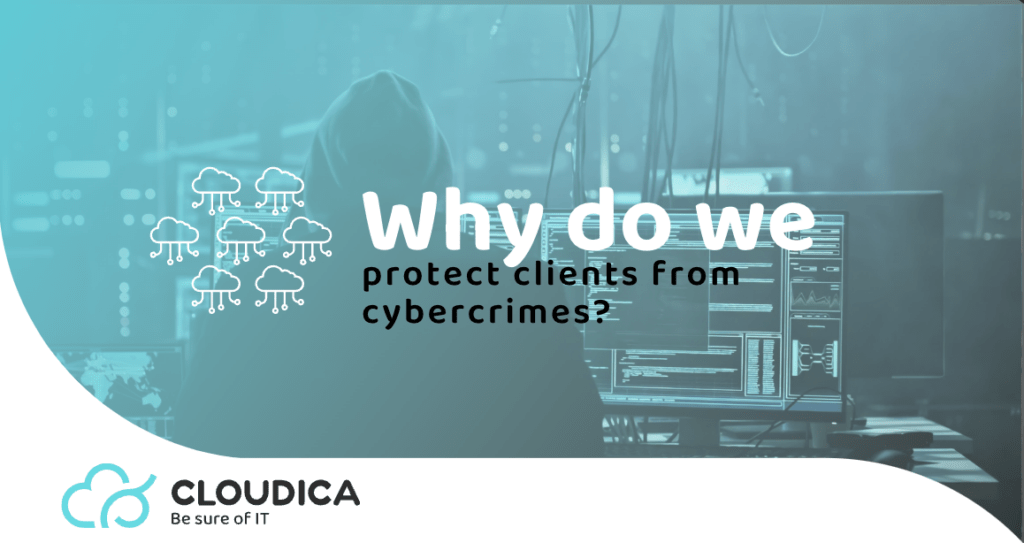 Combatting the Rise of Cybercrime: Cloudica's Take on Protecting Businesses and Employees
In the face of increasing cyber threats, companies and individuals are left wondering how to stay protected. The recent rise in cybercrime, including sophisticated attacks like the DocuSign incident, has made it clear that traditional security measures are no longer enough. As a response, Cloudica's CEO Adam Kotecki shares their thoughts on the need for proactive security measures and employee education in the fight against cybercrime.
Cybercrime has been on the rise in recent months, and it has become a major concern for individuals, businesses, and governments alike. The increasing number of online activities and the increasing reliance on technology have made it easier for cybercriminals to carry out their attacks. During the pandemic, more people worked from home. This gave cybercriminals more chances to take advantage of weaknesses in people's and organisations' systems. 
Cybercriminals are becoming ever more ingenious in their attacks. In January, a cybersecurity company noticed how hackers were impersonating a DocuSign, a popular document-signing software used by millions of companies. The attacks got around both cloud-based and inline email security solutions and went after more than 10,000 end users at many different companies. The attacker manipulated the sender name to make it appear as if it was a legitimate communication from DocuSign. The email was sent using a valid domain but failed DKIM alignment checks and received a trustworthy reputation score.
And no sector is immune to these kinds of attacks, no matter how well they fund their security systems. According to cybersecurity firm Imperva, 28% of all cyberattacks in the UK have targeted the financial services and insurance industries in the past 12 months. The industry's three biggest security challenges include API attacks, bad bots and DDoS attacks. Bad bots were responsible for 27% of all traffic to financial businesses last year, and 40% of all account takeover attempts targeted financial websites.
To combat this trend, security companies need to adapt to the changing times and be proactive in developing new solutions that can keep up with the evolving threat landscape. One of the key areas of focus should be preventing cyberattacks before they occur, rather than just reacting to them after they happen. This means putting in place a security system with multiple layers that can find and stop bad things at different stages of an attack.
Staying up to date on the latest security technologies and best practises is another important way to adapt to the changing threat landscape. This includes using advanced security solutions like artificial intelligence (AI) and machine learning to find and respond to threats faster and more accurately. Companies should also put money into training programmes for their employees to teach them how important online security is and what methods cybercriminals use to attack.
Adam's comment: As the CEO of Cloudica, I am concerned by the rise in cybercrime and its impact on individuals, businesses, and governments. The pandemic has created new vulnerabilities, as more people work from home and rely on technology. The recent attacks using impersonation tactics, such as the DocuSign incident, highlights the importance of staying ahead of the threat landscape through proactive security measures and continuous education. At Cloudica, we are committed to implementing multiple layers of security and staying up to date with the latest technologies and best practices, including AI and machine learning. We also believe in the importance of employee education and training to help protect our company and clients from cyberattacks.
Thinking of starting a career in the IT industry?
Check out our open positions in the tech industry in our Careers section.