Are you looking to boost your productivity and streamline your work processes? Look no further than Microsoft 365! This all-in-one platform is packed with features and functions, but many users don't know about the ninja tricks that can maximize its use. In this article, we'll reveal five little-known tips to help you get the most out of Microsoft 365, from using keyboard shortcuts to automating tasks with Power Automate. Prepare to uncover Microsoft 365's potential and change the way you work!
Microsoft 365 is an all-in-one solution for productivity, communication, and collaboration that's essential for businesses of all sizes. However, many users don't know about the ninja tricks that can maximize the use of this powerful platform. Here are five little-known tricks to help you get the most out of Microsoft 365: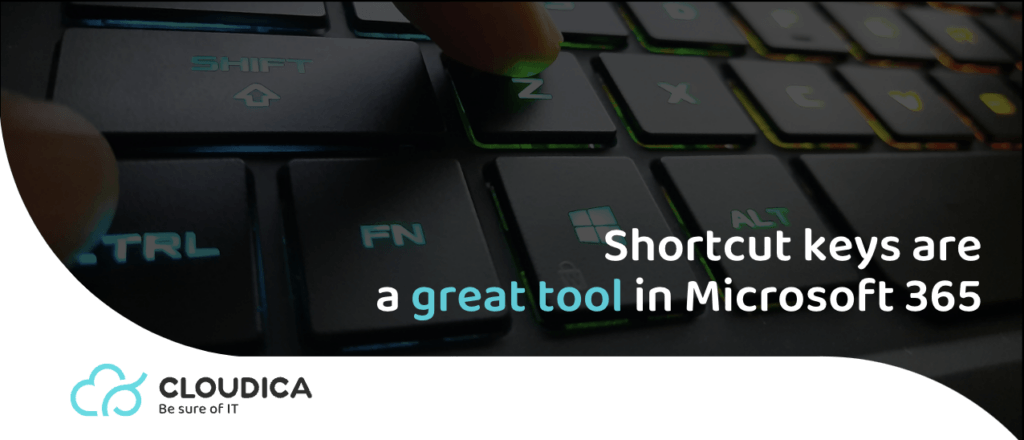 Use Shortcut Keys
Microsoft 365 is filled with features and functions, but finding them can be a time-consuming process. However, you can save time by using keyboard shortcuts instead of navigating through menus. Here are a few examples:
Ctrl + N: Create a new document in Word.
Ctrl + Shift + T: Reopen a recently closed tab in Edge or Internet Explorer.
Ctrl + K: Insert a hyperlink in Word or PowerPoint.
Ctrl + Alt + V: Paste text as plain text in Word or Outlook.
By using these shortcuts, you'll be able to quickly and efficiently access the features you need, saving you time and streamlining your workflow.
Customize Your Ribbon
The ribbon in Microsoft 365 is meant to make it easy to get to the functions and features you need, but it can get crowded and confusing. To solve this, you can customize the ribbon to only show the commands and tabs that you use most often. To do this, right-click on the ribbon and select "Customize the Ribbon." From there, you can add or remove tabs, commands, and groups, and even create your own tabs and groups.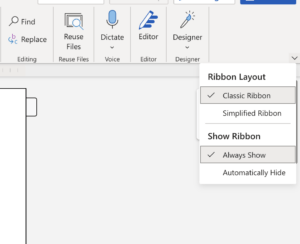 If you are using the browser-version of Microsoft 365, click the down arrow on the right-hand side to reveal some customization options.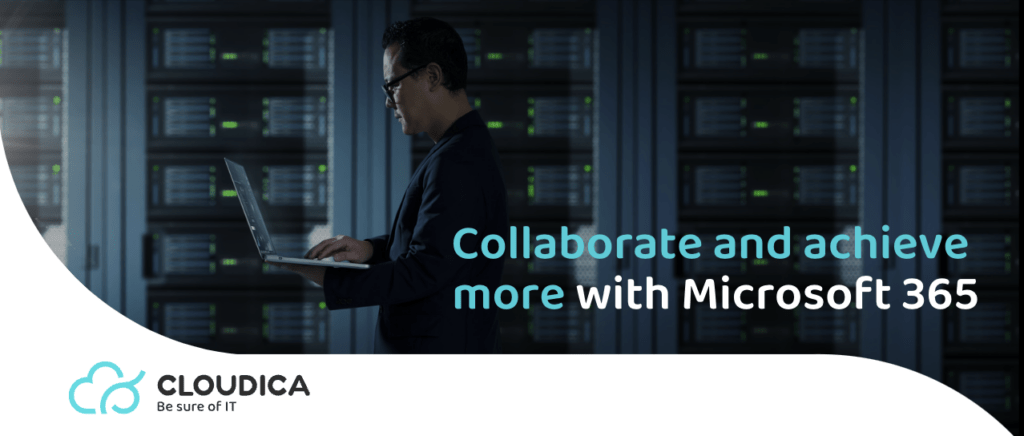 Collaborate with Co-Authoring
Collaborating with others on a document can be a time-consuming and frustrating process, but with co-authoring in Microsoft 365, you can work together in real-time. This feature is available in Word, Excel, and PowerPoint, and it allows multiple users to work on the same document at the same time. Co-authoring makes it easy to share ideas, make changes, and get feedback in real time, making collaboration more efficient and productive.
Create Instant Charts in Excel
Creating a chart from data in your Excel spreadsheet in simple and an elegant way of presenting data. But did you know that the process can be even simpler with shortcuts?
Choose any cell in your data range and press Alt + F1. Voila! Excel creates an amazing chart for your data sharing needs.
No laser pointer for your slides? Utilize your phone.
Did you know that when delivering a PowerPoint presentation, you may simultaneously utilize the remote control on your smartphone to operate a laser pointer? This is how:
The PowerPoint app need first be installed on your smartphone. Then, use an HDMI converter to connect your smartphone to the projector, or connect wirelessly by utilizing AirPlay, ChomeCast, or Miracast. Last but not least, navigate the slides with your fingers or highlight important points with the built-in laser pointer.
Microsoft 365 is an incredibly powerful platform that can transform the way you work. By using these five ninja tricks, you'll be able to get the most out of Microsoft 365, making your work more efficient, productive, and streamlined. Whether you're working on a document, collaborating with colleagues, or automating workflows, Microsoft 365 has the tools and features you need to succeed.