Welcome to the third edition of News from the Clouds, the monthly newsletter from Cloudica, your trusted IT partner.

Microsoft Teams named a leading global business tool
Microsoft Teams has become critical to how 270 million users around the world connect, phone, chat, collaborate, and conduct business. Microsoft has been named a Leader in the 2022 Gartner® Magic Quadrant for Unified Communications as a Service (UCaaS), Worldwide for the fourth consecutive year. They have been ranked first on the Ability to Execute axis and last on the Completeness of Vision axis. Read our report here.
Cloud technology can help the world
Earlier in November, the world's population hit a new milestone: 8 billion. Our CEO, Adam wrote a personal post about how he believes cloud technology can help the earth cope with this number of people. Read it here.
Be careful out there

!

The last few weeks were a busy time for hackers. They targeted shoppers who were looking for a discount ahead of Black Friday. Hundreds of thousands of spam messages were sent out masquerading as legitimate retailers.

In France, a hospital in the Paris suburb of Versailles was shut down in early December. This meant that all surgeries had to be postponed, and some patients had to move. The reason, local media said, was a cyberattack.

 
And finally!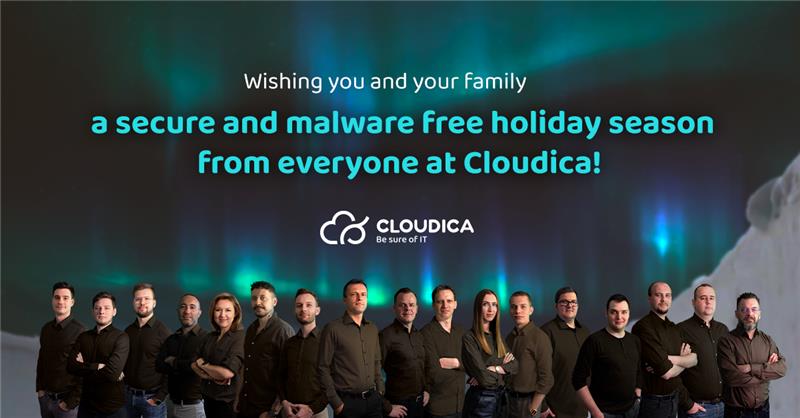 All of the staff at Cloudica would like to wish you and your loved ones Happy Holidays. May the new year be full of joy and happiness, and free from cyberthreats!